Lil'man is 35 months.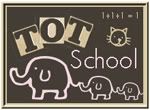 This week we learned all about
Pilgrims, Indians and Thanksgiving
.  Below are just
some
of the things we did. You can see other activities from this
unit
by visiting Amber at The Belly of The Whale.
Language Arts:
For our language arts we created a H for Helping.  We were so stoked when we came across the perfect image on the web.
We also had fun spelling Thanksgiving words, such as Pilgrims, Indians and various Thanksgiving meal items.
Math Concepts:
For math we decided to create another
shape person
, but this time we added a little twist by turning our person into an Indian.  We'll be creating a shape pilgrim next week!
We also rolled a graph.  He loved doing this activity. We took turns rolling the die and then Lil'man added a dot sticker (
labeling dots
) to our graph each time we rolled.  The great thing about this activity is you don't have to use the stickers, you can color it in, use stamps or even
dot paints
.
Social Studies:
We read lots of books about the first Thanksgiving and some fun ones too!  We also did a few activities, which you can see at The Belly of the Whale.
Amazon.com Widgets
Extra:
This week for our family night we enjoyed watching Charlie Brown's Thanksgiving and making these yummy
Pilgrim Hats
.  This was a great activity that the boy could do by himself.
For Fun:
My favorites this week was when Lil'man asked Daddy to sit on his lap, so he could read him a story. It was just precious!
That was our week.  Don't forget, you can download all the printables (not all seen here) for FREE  at 2 Teaching Mommies.
Next Week we will be have a "relaxing week." We will be pulling out some of our favorite Thanksgiving activities from last year, so I can start preparing for Thanksgiving.   I hope you stop by to check it out!
Don't forget to see what others are doing at 1+1+1=1!