Lil'man is 38 months.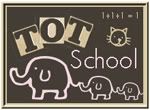 This week we worked on
My Feelings
. We didn't get much done this week, but you can see other activities from in action from this unit by visiting Amber at The Belly of The Whale.
Language Arts:
We had a new activity this week, Beginning Sound Puzzles.  The boy was very excited about these simple two piece puzzles and did them several times.
Math Concepts:
Color & Count was another new activity.  First he colored feelings faces different colors (happy-yellow, sad-blue, and mad-red) and then he counted to see how many he had of each. 
He also did a Feelings Spin & Graph.   He really enjoyed this activity as it switched up our normal Roll & Graph. 
Social Studies: The boy played some Sesame Street Feeling games online.  He is a big fan of computer games.
So, there you go. Don't forget, you can download all the My Feelings printables (not all seen here) for FREE at 2 Teaching Mommies.
Next Week we will be focusing on Valentine's Day! I hope you're able to come back and check it out!
Don't forget to see what others are doing at 1+1+1=1!