Lil'man is 35months.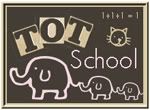 This week we learned all about our favorite holiday bird, the
turkey
.  Below are just
some
of the things we did. You can see other activities from this
unit
by visiting Amber at The Belly of The Whale.
Language Arts:
For our language arts activities we did  another Spelling Puzzle.   These are a lot of fun and a great way to introduce the week. I ask him, "What do you think we are going to learn about this week?" Then I have him look at the playing mat with just the word.  This week he pointed out the T and said "ttt. T is for turkey."  I think the picture books gave him a BIG clue.
We also did T for Turkey magnet page.  This week we decided to use pom poms instead of the bingo chips.  I really need to add magnets to them.  A project for another day.
As always we read lots of  books this week.
Amazon.com Widgets
Math Concepts:
We had a lot of fun in math this week as well.  Lil'man creating different AABB and ABAB patterns using turkey feathers. 
One of his favorite activities this week was feeding the turkey.  We used actual images of what a turkey would eat and counting cards.  He would flip a counting card and feed that many items to the turkey.  We just glue the turkey picture to a cereal box and cut a slit in it. Unfortunately I didn't capture the best pictures.
Science:
This week for science we learned all about the different structures of the turkey by creating this
craft
we found at Danielle's Place.  We added the feathers. The parts we learned about were: bill (beak), eyes, tail fan, feet and the snood. 
(Although, I learned after the fact that the major red part isn't called a snood after all.  It is called the major caruncle. The snood is just a small lump on top of the beak.)
Whoops!
Lil'man also created a turkey life cycle wheel.  We attached the two wheels together using a brad.
Extra: This week for our family activity we made Turkey hand prints.
For Fun:
My favorites this week are from Halloween.  He was one cute lil'monkey!
That was our week.  Don't forget, you can download all the printables (not all seen here) for FREE  at 2 Teaching Mommies.
Next Week we will be focusing on Pilgrims & Indians!  I hope you stop by to check it out!
Don't forget to see what others are doing at 1+1+1=1!
Oh, and don't miss my current giveaway…to win a gift card towards tot school toys or anything else you can find at CSN Stores.