Lil'man is 34 months.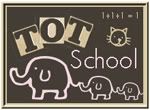 I can't believe we actually did a
spider
theme, but we did.   Below are just
some
of the things we did. You can see other activities from this
unit
by visiting Amber at The Belly of The Whale.
Language Arts:
For our language arts activities we did  W is for Web.  I was very impressed with the boy with this activity because I usually can't get him to lace anything.  He much rather swing the laces around.
We also did a new activity.  I gave  him a playing mat that just had the word SPIDER.  He then took the puzzle pieces and matched the lowercase letters to the capital letters to reveal a picture of what the word spelled.  (The 2nd picture is of him telling me what he made.)
As always we read lots of  books this week.
Amazon.com Widgets
Math Concepts:
He loved our counting activity this week.  I purchased some stretchable webbing and some additional spiders.  Then the boy flipped a number card and put that many spiders in the web. This activity just made him giddy. 
Science:
We focused on a few concepts about spiders for science.  We talked about the different structures of the spider by making a spider craft (see The Belly of The Whale for pics) and we talked about how many spiders live in webs.  So, we made Puffy Paint Webs (1/4 c. of  flour, salt and water, mixed together).
Then Lil'man was introduced to the life cycle of a spider by coloring this page from Block Pub.
Extra: We had fun attending a local Halloween event. 
We couldn't get Lil'man to take pictures with too many characters, but he had no problem posing with the ladies.  He really likes the blondes.  When we asked him what his favorite thing from the evening was he said, "I held Sleeping Boo-ty's hand."
For Fun:
My favorite shot from the week is not a picture of my son, but of something he created.  When we went to clean up his room one evening we came across this scene.
When we asked him about it, he told us that his puppies were having a birthday party.  Isn't he too cute!
That was our week.  Don't forget, you can download all the printables (not all seen here) for FREE  at 2 Teaching Mommies.
Next Week we will be focusing on Turkeys!  I hope you stop by to check it out!
Don't forget to see what others are doing at 1+1+1=1!
Oh, and don't miss my current giveaway…to win a gift card towards tot school toys or anything else you can find at CSN Stores.