Lil'man is 36 months.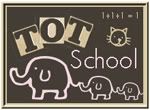 This week we learned all about
Christmas Symbols
.  Below are just
some
of the things we did. You can see other activities from this
unit
by visiting Amber at The Belly of The Whale.
Language Arts:
This week I assessed Lil'man to see if he knew all his letters (capital and lowercase).  I didn't realize how well he knew them.  I guess I should start working more on letter sounds now and identifying beginning sounds.
We're still reading all of our Christmas books.  Of course, I have to encourage him to select different ones because once he finds one he likes we have to read it over and over again.
Amazon.com Widgets
Math Concepts:
For math we created another roll and graph. The boy really loves the dice games.  This time instead of using
labeling dots
, we used colored wood cubes.
By using a manipulative, we were able to play the game several times without having to print more graph paper.
Fine Motor Activities:
This week we decided to work on some fine motor skills.  We used to do fine motor all the time last year.  My favorite place to get fine motor inspiration is
My Montessori Journey
. I found this ribbon weaving activity on her site.  We just used cheap wrapping paper ribbon.  As you can tell, the boy decided to do it is own way.
Lil'man also created a felt wreath that we adapted from
No Time For Flash Cards
.  Instead or using a needle, I just cut small holes in the center of each felt square and gave the boy some yarn so he could lace the felt on.
Extra:
The boy's cold from last week ended up getting worst this week. He developed an ear infection.  His ear hurt so bad, he kept asking me to kiss it.  I was glad when his eardrum finally ruptured and eased his pain.  Unfortunately, we ended up missing out on our planned activity-
Giant Gingerbread House
.  Hopefully, we will get there this week.
My Favorite:
This picture was captured on Daddy's birthday, prior to the ear infection. I think I have the cutest boys around.
That was our week.  Don't forget, you can download all the printables (not all seen here) for FREE  at 2 Teaching Mommies.
Next Week we will taking time off from Tot School, but I'm sure we will have some Life School pictures to share. I hope you're able to come back and check them out!
Don't forget to see what others are doing at 1+1+1=1!