Lil'man is 37 months.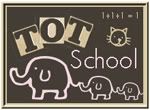 MIA. Yep.  This blog was on the back burner last week.  I didn't post anything.  I may have posted at the end of the week, but unfortunately my computer was hit with a virus.  Fortunately, my virus protection caught it and after running a few more test (which took forever!) everything looked good.
Since I was a slacker last week, I'll be posting pictures from both our
Snow & Ice
unit, as well as
People Who Keep Us Healthy
.   Below are just
some
of the things we did. You can see other activities in action from these units by visiting Amber at The Belly of The Whale.
Language Arts:
During both units we did a spelling puzzle. These puzzles were a little more challenging because both had two of the same letters.  This required Lil'man to look at the picture and make sure it looked right.
Snow & Ice
People Who Keep Us Healthy
During our Snow & Ice week we created this I for icicle.
Here are the books that we are read during our Snow & Ice Week:
Amazon.com Widgets
Math Concepts:
During our
Snow & Ice
week Lil'man did a Roll & Build Snowman to work on his number recognition. 
He also rolled his dice and added that many icicles to a house.
This past week we worked on shapes during our People Who Keep Us Healthy week.  The day we were learning all about the dentist, Lil'man had to match the correct toothbrush to each child.  As you can see in the picture below each toothbrush had a shape and each child had a shape.
Books we read during our People Who Keep Us Healthy unit:
Amazon.com Widgets
Social Studies: We had a lot of fun pretending to be a doctor and a dentist this week.  Make sure to swing by The Belly of the Whale to see some fun science activities.
Extra:
Lil'man really enjoyed making our Snowball treats for our family night.  And we all really enjoyed eating them.
Lil'man also enjoyed creating our tooth collages.  He especially liked the "Sad Tooth" collage because of all the pictures of the sweet treats.  I had to go over several times that just because Lil'man likes to eat them, doesn't mean his teeth are fans.
My Favorite:
Here is my favorite shot from the last 2 weeks.  The boy asked his dad if he could have
a drink
of his hot coco.  He then
guzzled the rest
down.  The picture below doesn't captured all the chocolate mess that was left on his face, but you get the point. 
So, there you go.  Don't forget, you can download all the Snow & Ice and People Who Keep Us Healthy printables (not all seen here) for FREE  at 2 Teaching Mommies.
Next Week we will be focusing on the Polar Lands! I hope you're able to come back and check it out!
Don't forget to see what others are doing at 1+1+1=1!