Lil'man is 37 months.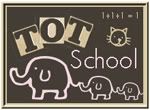 MIA. Yep.  This blog was on the back burner last week.  Oh, wait…I started with that same sentence a couple of weeks ago.  =)
So, I was a slacker again when it comes to my blog, but I'm ok with it.
Moving right along.  Let me share our
favorite activities
from the
last couple of weeks
.  We have loved the last few units.  We worked on
Polar Lands
and
Space
.  As always, these are just
some
of the things we did. You can see other activities in action from these units by visiting Amber at The Belly of The Whale.
Language Arts: During both units we worked on spelling.  We did more, but evidently I didn't take any pictures or I lost them.  Both options very possible.
Polar Lands
Space
Here are the books that we are read during our Polar Lands Week:
Amazon.com Widgets
Math Concepts:  During our Polar Lands week Lil'man feed a penguin cheerios.
He did shape constellations during our Space week.
He also counted the planets and compared the sizes to find out how many were bigger than Earth.
Books we wish we could have read during our Space unit, but we only had a few of them available at our library:
Amazon.com Widgets
Science: We used 2-piece puzzles to match tracks to the right animal in our Polar Lands unit.
We got some snow, so we made an arctic sensory tub.  Then we made some snow observations, using our
observation sheet
.
He was introduced to the phases of the moon in our Space week. The boy wasn't feeling this activity on this day.  I'm not sure if it was due to the fact that he didn't have a nap,  didn't want to do tot school, or the activity was difficult.
We also matched our printable planets to our flash cards that Amber found for us in the Target Dollar Spot at the beginning of the school year.  And color a few pictures.
Extra: 
For our
Polar Lands
family night we made an
Iceberg dessert
.  I didn't remember Jell-O being so sweet!
I might have been more excited then the boy, but I just loved how our
Earth craft
, during our
Space
unit, turned out.
My Favorite: Here is my favorite shot from the last 2 weeks.  The snow didn't last for long, so I'm glad we got a chance to play in it.
So, there you go.  Don't forget, you can download all the Polar Lands and Space printables (not all seen here) for FREE  at 2 Teaching Mommies.
Next Week we will be focusing on the Feelings! I hope you're able to come back and check it out!
Don't forget to see what others are doing at 1+1+1=1!